Achieving through change.
---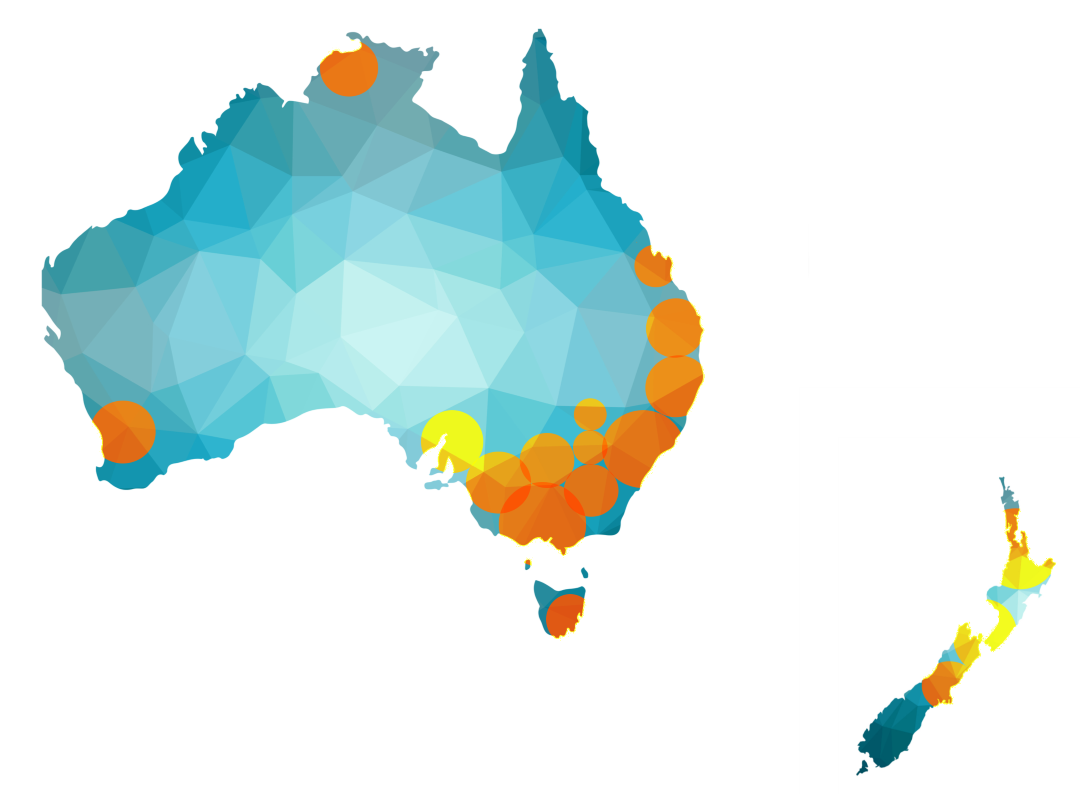 Allos Australia has a network of clinical and non-clinical therapists across the most populated areas of Australia and New Zealand.
We are continually expanding this network and if you have staff in areas where we do not presently have coverage, we will build capacity in those areas so as to ensure that all your staff have the option of face-to-face consultations. In addition, we also provide the option of phone and video sessions for staff and family members at home or overseas.
Our EAP services team partners with empathetic therapists and allied health professionals who share our values and are dedicated to making meaningful impact in the lives of others. If that sounds like you, we encourage you to get in touch.
Allos entered the EAP space because we were frustrated with the state of the industry; the services on offer were impersonal, crisis-driven, and often unreliable. While many employers were underwhelmed, there wasn't a compelling alternative. We wanted to be that alternative.
Our founding principle was simple - to bring a human touch back into the EAP industry. We focused on the basics; responding quickly, making a great first impression, then following through on our commitment to always be there.
We listened closely to leadership and learned that the vast majority of issues could have been averted if staff had managed their own mental health early on. However, to do that they needed the knowledge, tools, and a willingness to take responsibility for their own wellbeing. From this, our education and training arm was born to improve mental health self-management and shift mindsets towards one of mutual-responsibility between employer and employee.
Today, our clients recognise that the real value of an EAP is as a strategic partner, not a mere crisis hotline. Staff trust our service in times of critical need, but importantly, most engage earlier - before they are in crisis.
Now, Allos is building a community of clients who believe that better mental health in their workplaces is a non-negotiable. For some, it is because their work is high-risk, so they cannot afford to be reactive. For others, they already have a suite of excellent employee benefits and want an EAP of the same calibre. Others believe it's simply the right thing to do.
While motivating forces may differ, the trend is the same - a global shift is taking place around mental health. In short; the old, reactive model is proving unsustainable, both economically and in human costs. The future of mental health will focus on prevention, enhancing wellbeing, and systemic approaches where employers will play a key role. Allos Australia is ready to take organisations on that journey.
What we do has Meaning and Purpose
Our name is derived from the biological process of allostasis.
Allostasis n. Achieving stability through physiological or behavioural change.
Put simply, for an organism to survive, it must anticipate and respond to the demands of life. We can change ourselves, or we can change the environment around us, but either way, it requires action.
This is proactive wellbeing. This is what we stand for.